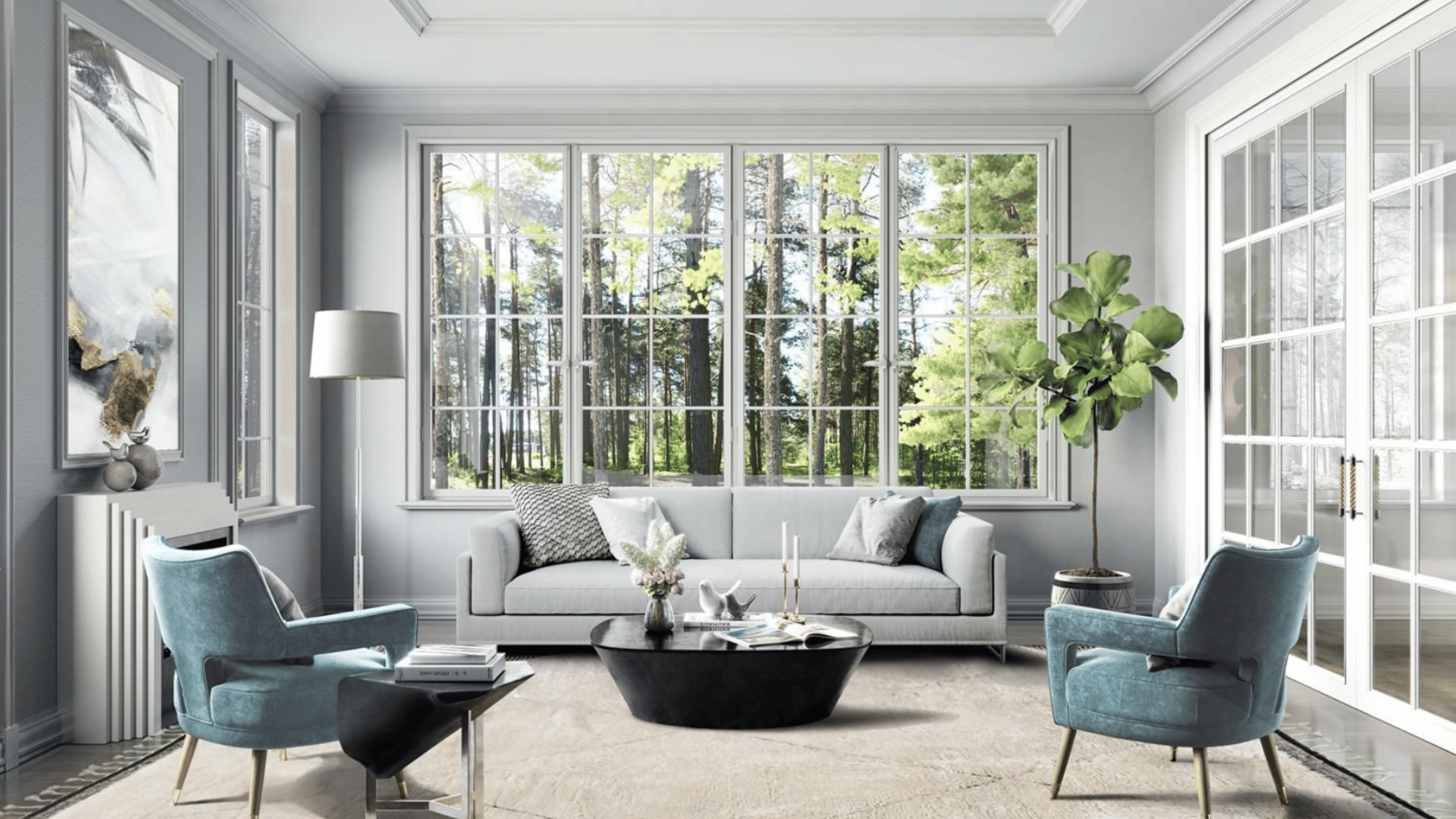 Interior Design Primer- 7 Design Elements Every Great Room Needs
Interior Design Primer- 7 Design Elements Every Great Room Needs
We all have different tastes when it comes to interior design. Some of us like our homes to feel sleek, stark, and modern, like a spaceship filled with IKEA furniture. Some of us like more of an old school, antique feel that turns back time and feels warm and welcoming. Some of us want a little bit of everything, with a highlighter yellow couch and a bearskin rug. That's the beauty of interior design—you can always create a design that fits your desired look and your personality!
However, there are a few things that every single room needs to feel complete. From the luxury rugs team at Apadana to you, here's a list of must-haves that can transform any room!
Art
Remember that time you rented out a one bedroom condo and all you had in it was a couch and a TV? It didn't feel very warm and homey, did it? It's not because you needed more furniture. You needed art. Unfortunately, your bare, blank walls were sucking the life out of your room.
Art is the ultimate accessory for any room—it provides personality, visual interest, and some great conversations with visitors. Plus, art with a lot of negative space can make your room look and feel larger.
The best part about art is that there's so much of it (almost too much of it) to choose from. Pick some vibrant, colorful art to break up the sea of white walls or find some high contrast black and white photos to bring a room with colorful walls together. Heck make your own art or wall mount your guitars. You have so many options when it comes to art, and as long as you stay away from motel art, you'll find something that sets your space apart and pays tribute to your personal style.
Plants
We live in a square world. With so many 90-degree angles, sharp corners, and square edges, things can feel pretty stark and sterile. To break up the squareness, you need to add some organic lines to your space—and plants are a great way to accomplish that. Plants of all kinds can soften square edges and corners, make your room appear warmer and more comfortable, and even improve the indoor air quality of your home! Stop by your local plant nursery, pick up a few plants, and instantly up the look of your space.
We get it—we're not all born with green thumbs. If you don't have the time or the knack for taking care of real, living plants, you can always opt for fake ones from interior design stores. They'll soften up your space just like real plants, but they obviously won't start turning brown after a few months.
Window Coverings
Window coverings are essential for just about any space, especially those where TV watching and sleeping take place. Sometimes, you just need a way to block out light to make things comfortable. Fortunately, there are so many stylish ways to keep light out! Whether you choose blinds or drapes, there are limitless styles and colors that can add a punch of personality to any space.
Drapes can be changed out for a new look every so often, so don't get too attached. Add some bright, warm colors with your drapes, or pick something that blends in with your wall colors for a calming effect. If you don't like your drapes after a while, just swap them out for new ones!
Window coverings aren't just great for design—they'll save you money, too. Thermal drapes can minimize the greenhouse effect in your home, helping your HVAC system to work with less effort. According to the US Department of Energy, this could save you upwards of $200 per year on energy costs! Who knew having great interior design taste could help help your finances, too?
Great Lighting
This might be the most important part of having a room that feels as good as it looks. You can have the most beautifully designed room on the block, with excellent color choices, unique furniture, and eye-catching art. But if it's all being lit by nasty fluorescent lights, some of that beauty could be lost.
Lighting should always fit your mood on any given hour of the day. Perhaps it's extra light and bright when you need to take care of important tasks, but it must also be warm and intimate when you're looking to relax and wind down for the day. That's why you need multiple levels of lighting in your space—overhead lighting for essential tasks and overall brightness, lamps and lanterns for dimmer, softer light in the evenings, and maybe a few candles here and there to really turn down the lighting.
Of course, light fixtures also add plenty of style to your space. Opt for minimal "can lights" for a seamless, modern look, add a chandelier or two for something more grand and eclectic, and thrift shop for some cool lamps that will paint your space with light and bring your room together.
Texture
If you have flat drywall and wood floors in your home, things can look and feel a bit cold and sterile. Luckily, a little bit of texture in your space can fix this problem quickly. Texture can come from a lot of places—a plush luxury rug, paintings, micro-suede furniture, textured drapes, or even a few funky and furry pillows here and there. Texture gives your space visual dimension, and makes it look touchable, so you and your guests will ultimately feel more comfortable.
Just Enough Color
We get it—some people are going for that all-white, super-modern, Scandinavian look. That's cool, if that's your thing. There's something about visual simplicity that can be stunning and calming—two words that are often used to describe spaces you want to spend time in. However, color is the ultimate display of personality in a space. White is a color, too—but if that's not your thing, there are plenty of other options.
Think about the messages that certain colors will send in your space—reds, oranges, and yellows will bring a ton of energy and warmth to your space, while cooler colors like greens, blues, and greys will bring about feelings of peace and thoughts of the natural world.
While there's no true rule when it comes to color, it's probably best to stick to one bright and vibrant color in your space so it feels cohesive and stick to more muted colors (or neutrals) for the rest of your space. Too many colors in a space can be visually overwhelming, making you feel on edge, and that wouldn't necessarily be the mood you'd want to set in a space like a bedroom or reading room. However, color is a two-way street—a lack of color or too many cool, dark colors can leave you feeling sluggish, which isn't great for kitchens or other task-oriented spaces.
Choose your colors wisely—they can certainly set the stage for how you feel in a room. If this worries you, paint your home and buy large furniture pieces in neutral colors, and add small pops of color with art, pillows, blankets, and drapes. With this mindset, you can completely change the look of your space without breaking the bank!
Fine Rugs (Obviously!)
It might just be because we're passionate about rugs, but we think that rugs are EXACTLY what you need to tie your entire room together. The right rug can give your space a one-of-a-kind look, create visual harmony, and keep your space visually organized—plus, it'll look beautiful and last a long time.
Buy a large rug for your living room or bedroom to add visual dimension and a little cushion for your toes and throw some runners down in high traffic spaces to keep your floors in good shape and prevent slips and falls. Ultimately, there are limitless options in the rug world to transform your entire home!
When you need rugs, look no further than Apadana Fine Rugs. With a wide variety of luxury rugs in classic, Persian, and contemporary styles, you're certain to find the rugs that will bring your entire space together. Shop our collection today!
---