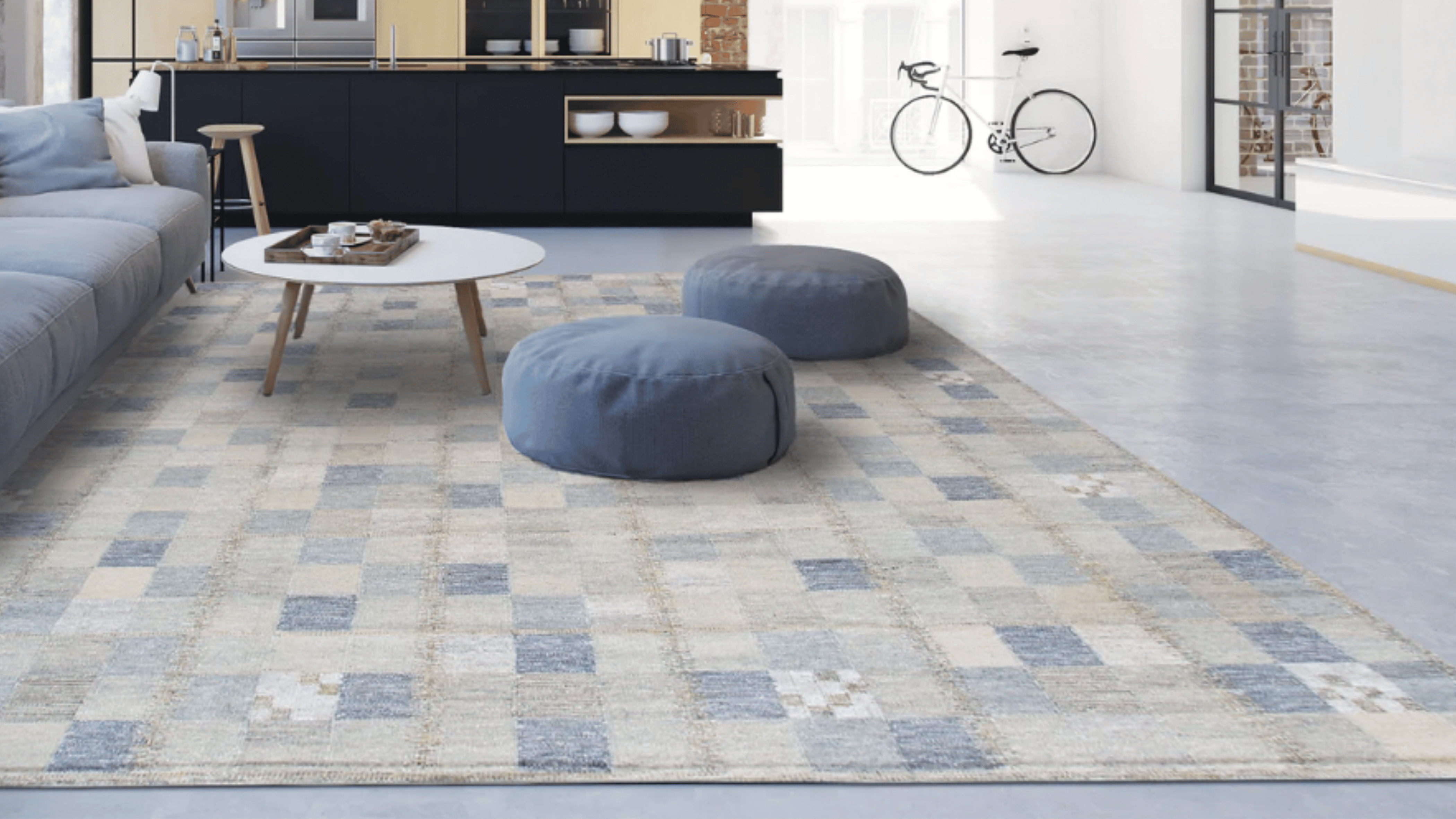 5 Ways To Embrace The Scandinavian Design Trend
5 Ways To Embrace The Scandinavian Design Trend
Flip through any popular home decor magazine or website and you'll see how big Scandinavian design has become in the last few years. It's a trend that originally rose to popularity in the 1950s, along with mid-century modern furniture styles, but has come roaring back into our homes and hearts with fresh new style. Scandi style is here to stay for the foreseeable future because it fits in well with the demands of today's lifestyle. It's all about minimalism and simplicity, which creates a comforting environment for rest, relaxation and family time in our too busy and over-scheduled world.
Let's dive into Scandi decor and discover what it is and how to embrace this fashionable look in your home. Or you can hop right over to our Swedish & Scandinavian luxury rugs collection and start shopping now!
What is Scandi Design?
Scandinavian design is characterized by a few different elements. The base of Scandi-inspired rooms is often white walls and wooden floors. White should be the dominant color in the space, with pops of color coming from accessories. You'll want to stick to natural textures like wood, stone, and wool. Everything in the room should be three things:
Simple
Beautiful
Functional
You've probably heard of the concept hygge ("HOO-gah"), which comes from Norway and spread throughout the Scandinavian countries. It's a word that means developing a sense of well-being in a space; the closest translation in English would be "coziness." The ultimate goal of the space is to be peaceful, calm, and offer a feeling of coziness. No wonder we've been drawn back to this decor style in our homes; who doesn't want to increase their sense of well-being?
5 Tips for Bringing Scandi Style into Your Home
1. Ditch the Wall-to-Wall Carpeting
Houses in Scandinavia rarely have wall-to-wall carpeting. They opt, instead, for wooden floors. The floors are typically kept to the same neutral shades as the rest of the room, with white floors being a favored option. You'll want to shop for a rug for those floors, too. This will do two things for your home: help warm it up visually as well as warm it up beneath your toes. Look for rugs that are large enough to fill the space so all of your furniture has at least two legs on it. Black and white rugs are very popular in Scandi design, but it's a good opportunity to introduce a little color into your room as well.
2. Keep Your Palette Neutral
Scandinavian design is all about a neutral palette. You'll want to keep the majority of the items in your room black, white or gray. This will help create a uniform, airy, and minimalist style to the space. That doesn't mean you have to shy away from color entirely, though. The neutral palette is most important to the large spaces and pieces within the room; for instance, the walls, flooring, sofa, and side chairs. Your accessories and smaller objects are where your colors can shine through. Look for vases with a pop of bright, bold color or blankets that can be thrown over the back of a couch and bring it to life.
3. Clear Out the Clutter
One of the hallmarks of Scandi style is the fact that clutter isn't tolerated. There is no love for rows of knick-knacks taking up space on a shelf when that area could be used by more functional items. So, ditch anything that isn't beautiful and useful. This sentiment lines up well with some of the new decluttering movements that are popular, including Marie Kondo's book "The Life-Changing Magic of Tidying Up." You'll be amazed at how much more peaceful spaces feel when there aren't objects clamoring for your attention.
4. Focus on Functional Spaces
Scandinavian design is all about functionality. That's due in part to the weather conditions that Scandinavians endure during the winter months. Because of the heavy snows and freezing temperatures, a lot of time is spent within the home. That means entire families are going to need space to eat, sleep, study, and create. Scandinavians are also voracious readers. Each space that you create within your home should be one that is functional and isn't just "for show." Think about how the space could be used and decorate around the function. For instance, if you have a small nook under a staircase, instead of cluttering it up with a collection of beautiful objects, you could create a reading nook with a comfortable chair, good lighting, and cozy blankets.
5. Warm Up with Textiles
On its own, the neutral palette and uncluttered style of Scandinavian design could be perceived as quite cold. But when you look at pictures of Scandi-inspired rooms, they look warm and inviting. A lot of that warmth comes from the textiles that are placed in the room. Scandinavian style depends on a lot of textiles for warmth, including rugs, blankets, and pillows. While clutter is shunned, these cozy items are brought in with a bit more abundance. You'll see piles of warm blankets and furry rugs in Scandinavian homes. Not only does it warm up the style, but it warms up a body in the cold winter months, too.
Bonus Hint:
Bring a touch of greenery into the room with small plants. You'll never see a beautiful Scandinavian room without a little bit of green in it. Choose easy-to-care-for plants like air plants or those in terrariums so you don't have to worry about it. Adding plants is part of bringing more of the outside, in.
Items to Add to Your Shopping List for Your Scandi-Inspired Room
Beautiful Rugs on Every Floor
Bare floors simply won't do! While wood floors are a must in Scandinavian style, they shouldn't be left bare. Warm them up with a beautiful rug that takes up a majority of the space or carves out smaller conversational spaces within the larger room.
Mid-Century Modern Chairs
Mid-century modern furniture is a must-have when it comes to your Scandinavian decor. Look for pieces that have clean lines and long peg legs. Furniture should be unfussy and very functional, chairs most of all.
Fur Throws and Blankets
This is where the warmth of your textiles comes into play! Furs are a great way to compliment both the Scandi love for natural textures and the need for warmth. Fur blankets look great draped over the backs of couches and chairs and can help create that hygge feel.
Great Floor and Table Lamps
Lighting is very important in Scandinavian design. It's central to the idea that a space should be functional; it can only be functional if it has good lighting. Look for simple table lamps and floor lamps that echo the lines of your mid-century modern furniture.
Coffee Table Worthy of Being a Centerpiece
A coffee table can be the heart of a room and you probably won't find a Scandinavian living room that doesn't have an ample-sized coffee table at its heart. These should be places for clutter to collect, but they should be big enough to hold your tea and your pile of to-be-read books and magazines. They are also a perfect spot to set your greenery, another important element of Scandinavian style.
Looking for Ways to Bring Scandi Style into Your Home?
Venture over to our Swedish and Scandinavian rug collection. You'll find a number of beautiful luxury rugs that are ideal as a centerpiece in your Scandi room. Choose the one that's right for you and place an order with us today. We'll make sure your rug is delivered quickly and ready to look its best on your floors. Have questions about any of the luxury rugs that you see on our website? Simply get in touch with our team and we'll ensure you have the information you need to make the right purchase for your home.
---