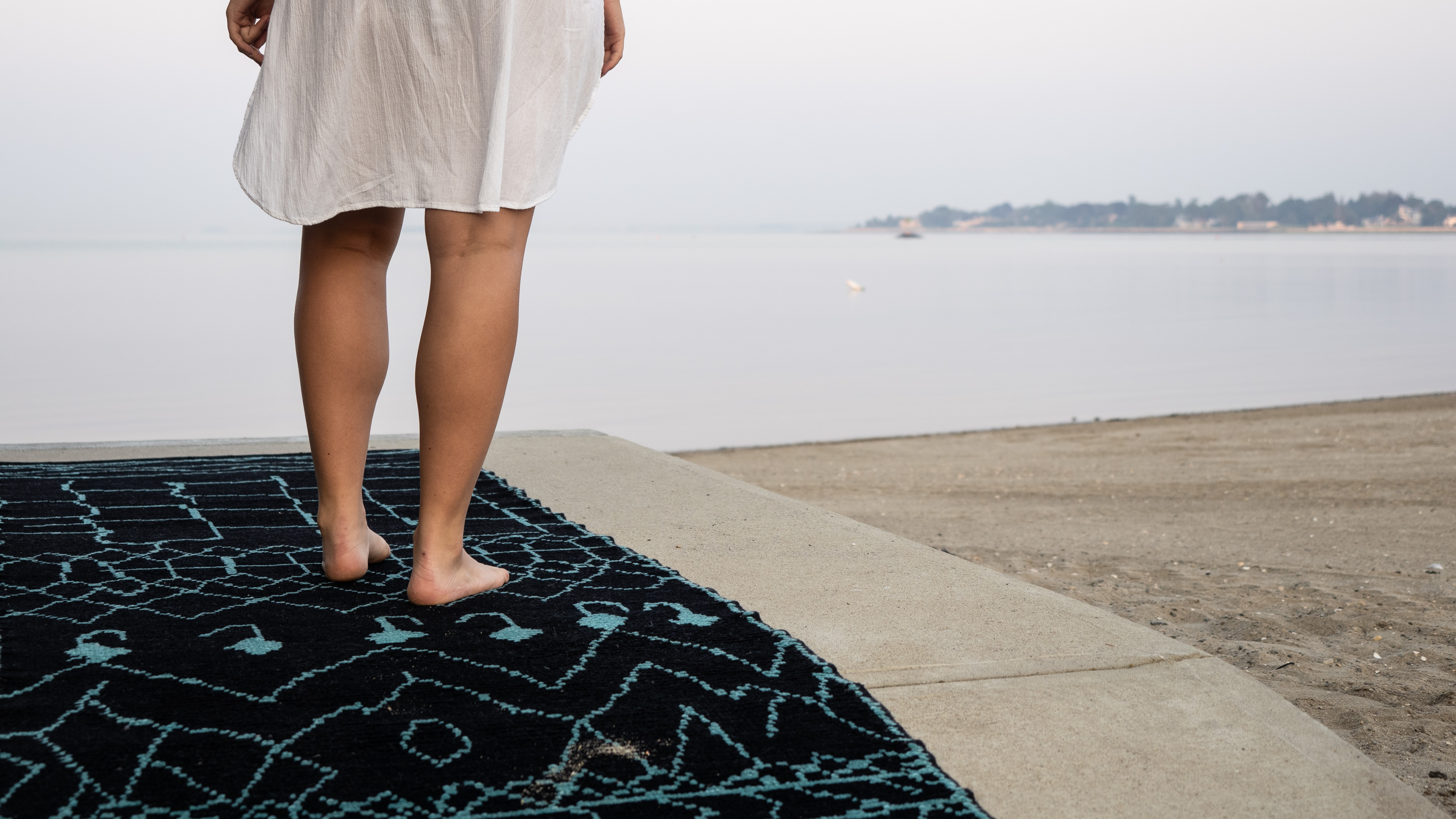 Hottest Rugs: Summer 2023
We are right in the middle of summer and it's time to revamp your home decor to match the season's vibrant and refreshing vibes. When it comes to enhancing the aesthetics of your living space, nothing beats the appeal of a stylish and well-crafted rug. With so much to choose from, Apadana Rugs and Carpets has created this list of the hottest area rugs for the summer of 2023. Let's delve into why these rugs are the must-have accessory for this season.

We offer a wide range of rugs specifically designed for summer like this modern Moroccan 12x15' style rug, that you can see above. Exquisitely crafted in with classic styling, this hand-knotted wool rug features an ivory backdrop with an arresting abstract motif. 
To capture the essence of summer, we are featuring an array of inspired designs. These rugs bring the outdoors inside, creating a fresh and vibrant ambiance in your home. The patterns and lively imagery evoke a sense of relaxation and serenity, transforming your living space into a summer oasis. A good example of this is this modern, Indian artisan 12x15' wool rug below.
Whether you're looking for a rug to adorn your living room, bedroom, or outdoor patio, we have you covered. Our extensive collection offers rugs in various sizes and shapes to suit any space. Moreover, these rugs are crafted with durability in mind, ensuring they can withstand high foot traffic and frequent use, making them perfect for summer parties and gatherings. Case in point is this eye catching 10x12' Sultanabad.  
Summer is a time for leisure, and when you let us help you pick the perfect area rug, you won't have to worry about extensive cleaning routines. Our rugs are designed to be low-maintenance, like this 6x9' Swedish wool rug. It's made of materials that are easy to clean. This allows you to spend more time enjoying the summer sun and less time fussing over upkeep. 

We are the go-to choice for transforming your living space into a summer sanctuary. Our materials, tropical designs, versatility, durability, and easy maintenance make them the hottest trend for the summer of 2023. A good example is this wool and silk rug below. 
So, embrace the season and elevate your home decor with Apadana Rugs and Carpets, and bask in the warmth and beauty of summer. And if you have any questions, feel free to reach out to us at info@apadana.email, or give us a call at 203-299-1760.
---