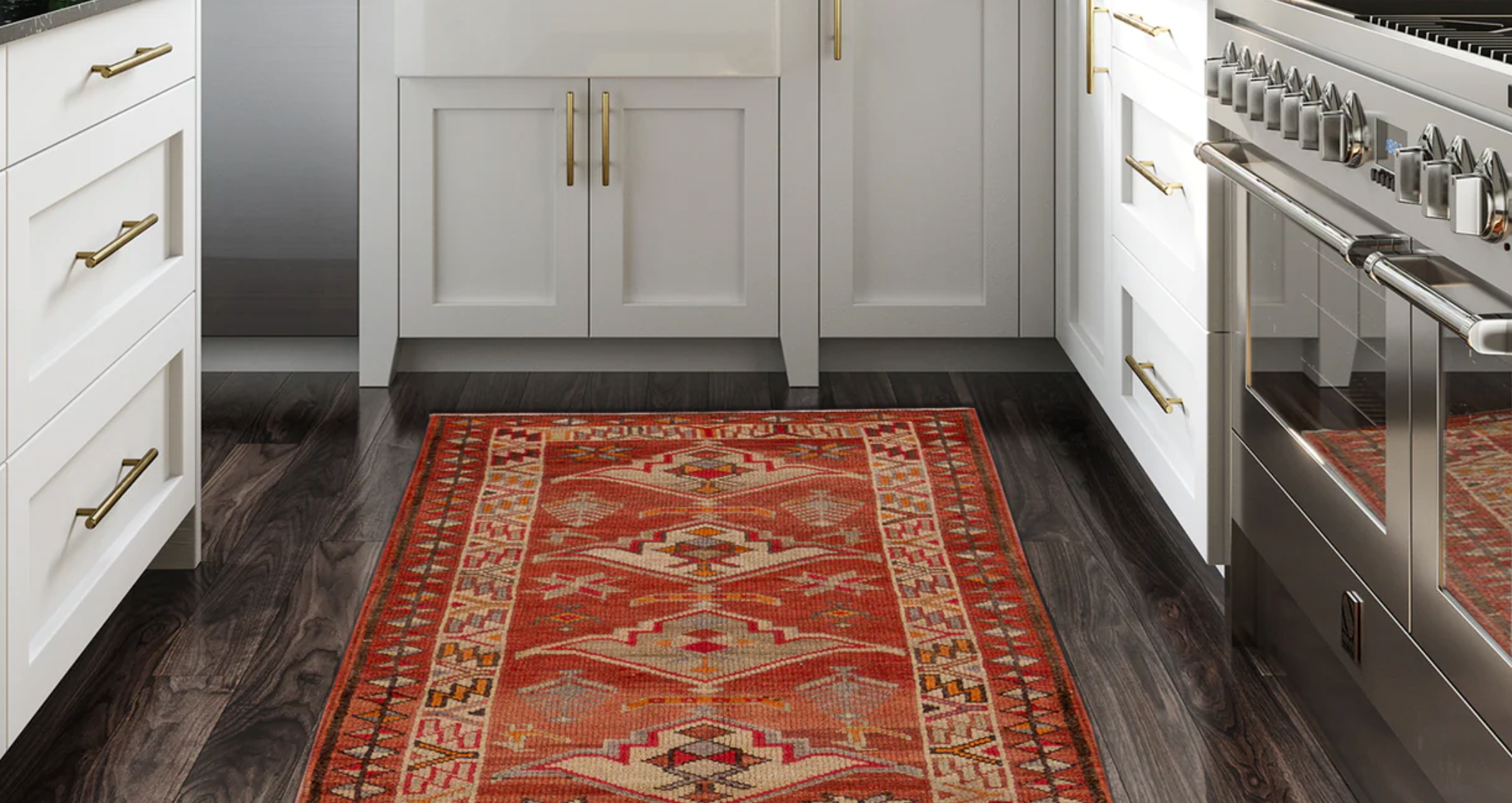 Runner Rugs: 4 Places to Put Runners in Your Home
Runner Rugs: 4 Places to Put Runners in Your Home
If you're looking for an area rug to serve either a decorative or practical purpose, runner rugs are a great choice. Their long and narrow design adds a beautiful touch to the decor of a room and instantly transforms a boring space into an interesting one! In the practical sense, runners protect feet from slipping in particularly vulnerable areas, protect hardwood floors from excess wear and tear, or simply adds comfort to a hard floor.
Perfect for placing in areas where large rugs are not sensible or simply don't fit, here are 4 spaces runners fit nicely:
1. Staircases
Runners can add an air of sophistication to your stairways, while shielding them from excess wear and tear. They also add a strong level of protection from feet slipping, which is always an important factor to consider for the elderly, kids, and pets!
2. Hallways
Hallways are long and often difficult to dress up. Adding a quality runner adds eye-catching color and design to what might be an otherwise drab, forgotten space.
3. Entryways
Since entryways are what visitors first encounter when coming into your home, a stylish runner can add a pleasing "wow" factor to your space.
4. Bedrooms
Have hardwood floors? A runner on either side of the bed adds a lovely decorative touch and gives your feet a cozy space to step onto every morning.
---